Available Space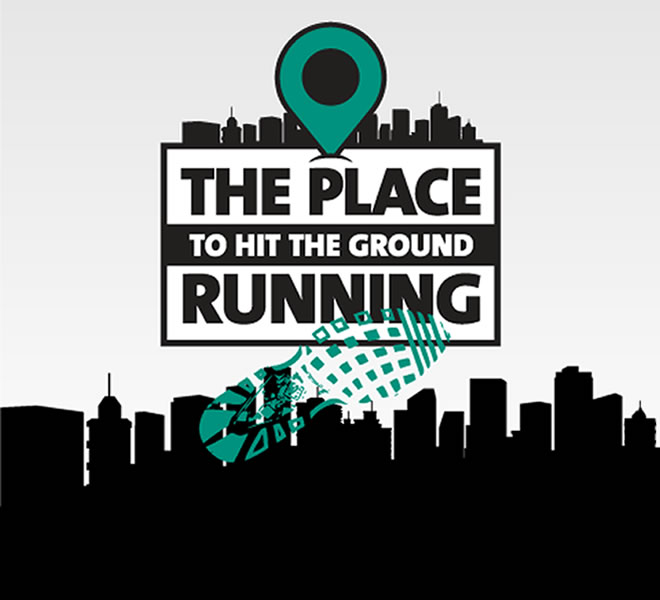 VITP is not the only place where Great Ideas Happen but also the place where they can grow. Providing an ideal business friendly environment for companies big and small, VITP is the mecca of innovation and technology commercialization in the region. 35 acres, 190,000 square feet, 33 technology companies employing 1100 of the regions brightest individuals all combined make VITP the Place to Hit the Ground Running.
GET AHEAD OF THE PACK
Call 250-483-3200 for more information.
Where does all this innovation happen?
It begins at an extraordinary facility – the Vancouver Island Technology Park – in the heart of British Columbia's Capital, Victoria.
Our location is ideal. The tech park is situated between downtown, three major post secondary institutions and an international airport. A short escape from the businesses of town and steps to a serene landscape that offers running/walking trails, gardens and more. The air is fresher here.
The space is exceptional. A 190,000 square foot mix of of traditional Class A/B/C office to turn key offices perfect for startups and consultants. With lab facilities and offices, event venues and meeting places, incubator space and full service Cafe. And this is just the beginning—VITP will continue to grow.
Plus, VITP has intentionally assembled a powerful mix of organizations to provide the environment for success and to stimulate conversations and connections, investment and innovation.
In addition to our offices, the VITP Centre is home to start-ups, mid-size companies and multinationals. As well as investors, researchers, community developers, professional service firms and retailers.
VITP boasts a power of place… a physical and cultural environment that have proven to be true magic. "Architecture facilitates relationships", "collaboration through co-location" are just a couple of the real benefits of being located at the park.
The scope of services and expertise VITP offers is unlimited.
VITP CREATES an environment that allows companies to attract ad retain high-value jobs for the community.
VITP ASSISTS in the identification and introduction of angels, venture capitalists and institutional bankers.
VITP PROMOTES the reputation of its companies and academic institutional partners.
VITP PARTNERS with technology associations to attract and retain high-technology companies.
VITP DEVELOPS lasting partnerships among regional, national and international industries, governments and academia institutions.
For leasing opportunities, please contact:
Ty Whittaker                                       Tristan Spark
+1 250 414 8395                               +1 250 414 8391
ty.whittaker@colliers.com                 tristan.spark@colliers.com
COLLIERS INTERNATIONAL
1175 Douglas Street, Suite 1110.
Victoria, BC V8W 2E1
Main: +1 250 388 6454
Fax: +1 250 382 3564
www.collierscanada.com/victoria