Available Space | Collabor8 Suites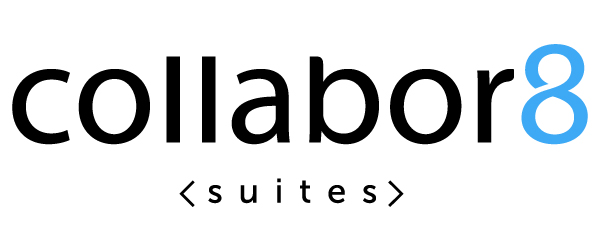 Located at the "heart of the park" in our Collaboration Centre, VITP offers private, individual furnished spaces for organizations keen to be a part of our growing community. Small businesses and satellite offices of large corporations can both take advantage of the state-of-the-art technology services at this high quality, modern area of the Park. Sizes available range from 150-250 sq. ft. approximately.
The Collabor8 Suites include furnishings and are wired for IP phone, voice mail and Internet connection (additional costs apply).
Facilities include a coffee area, casual meeting space, shared kitchen, and access to our fax and photocopier.
Discounts are available on event facilities and meeting rooms.
The best part of it all? As a tenant at VITP you will also have access to the many amenities at VITP that we like to refer to as our "Secret Sauce". As a tenant at the Tech Park, you will enjoy use of the Conference Room, Boardroom, HardDrive Cafe, Link Lounge, Fitness Centre, Basketball and Volleyball courts, as well as 35 acres of parks and trails outside the front door.
Inquire TODAY! For leasing opportunities, please contact:
Ty Whittaker                                        Tristan Spark
+1 250 414 8395                                +1 250 414 8391
ty.whittaker@colliers.com                 tristan.spark@colliers.com
COLLIERS INTERNATIONAL
1175 Douglas Street, Suite 1110.
Victoria, BC V8W 2E1
Main: +1 250 388 6454
www.collierscanada.com/victoria