Pureleau Limited has been hard at work since moving into MTC one year ago, and they are currently in the midst of expanding and taking up additional space! We are very proud to see a company succeed and be able to expand their business. Here is a Pureleau update directly from the source:
Pureleau Limited was incorporated several years ago to exploit a de-salination technology based upon the technique termed CDI (Capacitive De -Ionisation).The company initiated development in the basement at a private house in Ladysmith,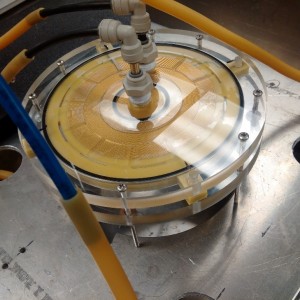 BC and obtained the licence rights to a USA patent from research originating in the Lawrence Livermore Laboratories , Stanford University, California. Several prototypes were constructed that demonstrated the art.  However, the exercise clearly demonstrated the need for a simpler, less materials intensive and lower cost approach. Such was conceived, and work commenced to exploit a new concept design that we at Pureleau have termed, a Multiphase Electrostatic Ion Pump (MEIP). 
Concurrently through a chance meeting with  Sandy Beaman at a Victoria Boat Show in 2013, an invitation to populate the MTC space was offered. The offer was accepted, with the carrot being associations with fellow researchers and entrepreneurs.
We are happy to report that since we took up residence at MTC, our MEIP concept is well advanced and has been patented.
In addition to the above, Pureleau is building a capability in both water and air treatment and sensing technology. Our parent company in Calgary is one of the largest HVAC companies in North America and has challenged Pureleau to deliver sensor packages to interface with their existing air quality infrastructure systems. A number of greenhouse gases to include formaldehyde can now be monitored with a compact data logging system developed here at MTC.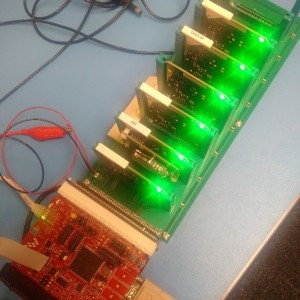 The tools of our trade include E CAD, Solid Works, and COMSOL (A Multi-Physics modeling program)
The people behind Pureleau are:
David Taylor:  Electrical Engineering.
Lawrence Lambert:  Physics and Mathematics.
Greg Eaton:  Electronics
Sina Moshksar:  Firmware.
Juan Pablo Bravo:  Chemistry
Emily Walas:  Administrator
For contact details at Pureleau click here