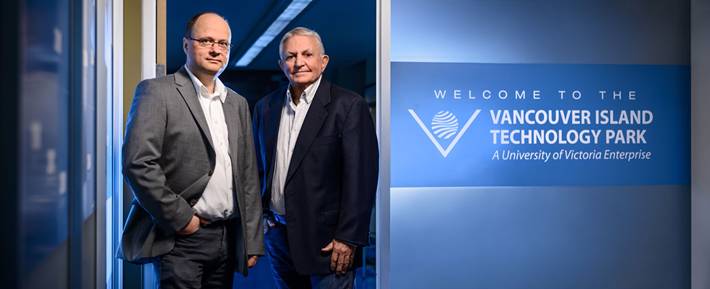 Vancouver Island Technology Park's own Edwin Braun of Cebas Visual Technology and Brian Purdy of Bocbee Holdings Ltd. have founded Deetectee Microsystems Inc. and created brand new software called Single Burst Optical Recognition that enables secure, digital identification of a person in a mobile environment.
This is the first and only technology of its kind and the founders of Deetectee hope that big names like Facebook or Google will buy into their software.  From banking to gaming and social media, the Deetectee team predicts the patented technology will be highly sought after by developers looking to create applications for a wide-range of technological advancements.
Congratulations to Edwin and Brian on their new software and we can't wait to watch it explode in the technology world!
To see a related article in the Times Colonist, click here.
To learn more about Deetectee Microsystems Inc. visit deetectee.com