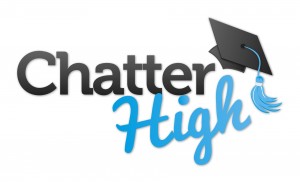 We would like to officially welcome Chatter High to VITP, the latest tenant to move into Victoria's technology hub! Chatter High has set up their office in the Innov8 Hub –  click here for contact details!
ChatterHigh.com is a site that provides quizzes, competitions and a discussion forum designed to help students, parents and teachers discover post-secondary and career opportunities.
Institutions and organizations allowed to directly engage students in schools may use ChatterHigh to do this in an effective, measurable way.  The experience for the user is gamified and successfully drives students to explore the information these organizations need the students to learn about.
For more details on what Chatter High does, click here. We are excited to have another tenant move into the Innov8 Hub and look forward to hearing lots of exciting things from them in the future!