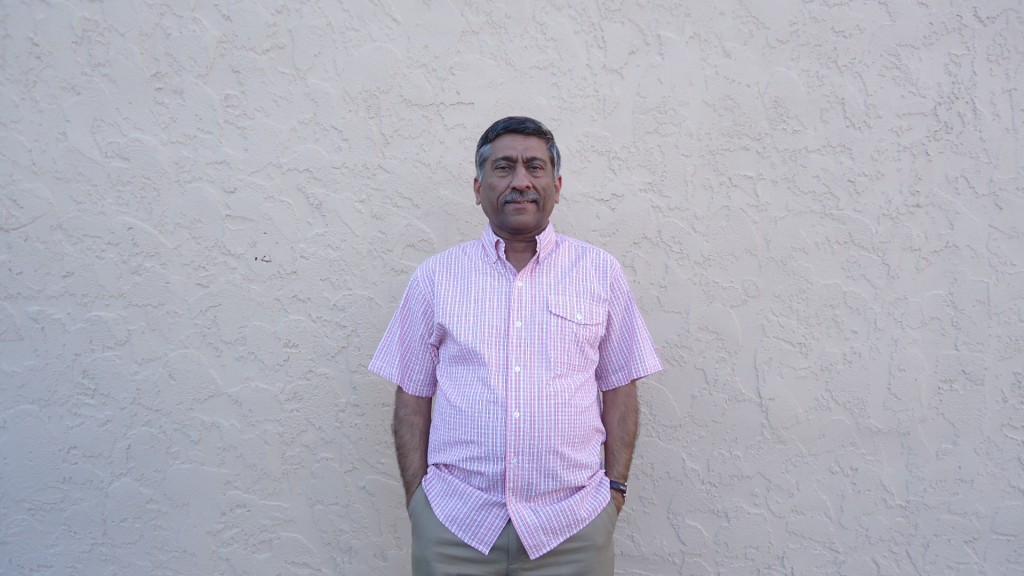 You may have noticed a familiar face around the park the past couple of weeks.  Anoop Mehrotra is back and he's here to stay! As sad as we were to say goodbye to Gina Bugslag, we wish her the best with her new role at Power to Be. We are pleased to welcome Anoop back as VITP's Collaboration Centre Coordinator!
Anoop has spent the last 1.5 years completing his law degree in India and working as a consultant buying and selling hand-knotted area rugs.  He is very pleased to be back in Victoria for many years to come.  He resides here with his wife and two daughters.
Anoop is the first and last person that you will meet at VITP, and is always ready to greet you with a smile, and maybe, a Namaste! Anoop wears many hats, but one of his main roles is coordinating events that go on in and around the Park. Anoop is also responsible for guest services, security, and health and safety within the VITP Collaboration Centre during the daytime hours Monday to Friday. His main goal is to raise our level of hospitality, and to ensure that everyone's experience at VITP is exceptional. He will do this by offering services ranging from escorting your 3 year old grandson into the building, to assisting you with your meeting set-up, to quoting Shakespeare. He's always willing to play scrabble, discuss at length contemporary or traditional area rugs or simply listen to how your day is going.
Have questions about VITP? Want to hold an event at VITP? Or simply want to talk with one of the most positive and interesting individuals you'll ever meet? Contact Anoop!
Email for security related matters: Security@vitp.ca
For Collaboration Centre bookings: meet@vitp.ca
Phone: 250-483-3215 or 250-889-4654