Community Connection
VITP continues to be very active within the community by supporting the following VITP community events; United Way Campaigns, Blood Donor Clinics, Bike to Work Week, and an annual Health and Wellness Fair. VITP also hosts two annual fundraising events to support local charities.
Since 2006, VITP has worked with the Canary Derby Committee, the Canary Foundation, BC Cancer Foundation and the Greater Victoria Tech Sector to raise money for early detection cancer research. The Annual Canary Derby has raised over $520,000 in Victoria over the past five years. The Canary derby brings together the technology and business communities of Victoria and challenges them to build traditional soapbox cars, with teams relying on ingenuity, creativity, and gravity to lead them to victory. The continued success of the derby can lead to the commercialization of early detection cancer tests as well as attract and retain critical research talent in British Columbia.
Canary Foundation
Canary Foundation was founded in 2004 by Don Listwin – a successful high-tech executive who lost his mother due to misdiagnosed ovarian cancer. Don discovered that less than 15% of research funding in the United States goes to early detection even though early intervention is far more effective than late stage treatment. Surprisingly, to this day, little funding is available for researchers investigating new ways to detect cancer at its earliest, most curable stages.
Who is the Canary Foundation?
Canary Foundation is the world's first non-profit organization dedicated solely to the funding, discovery and development of tests for early cancer detection. They have assembled teams of cancer researchers recognized by their peers as leaders in their disciplines from multiple institutions to attack the problem of early detection in a new, collaborative, action-oriented manner with the foremost objective of translating research into clinical applications.
What does the Canary Foundation do?
Canary Foundation is dedicated to discovering highly sensitive and specific markers of early stage ovarian, prostate, pancreatic and lung cancer and building tests to identify these markers. The goal is to identify cancer through a simple blood test, isolate the disease through imaging scans and then to intervene early enough to dramatically increase the chance of full recovery with minimal side effects.
In 2009, VITP began working with the Power to Be Adventure Therapy Society and created Power to Play, a first of its kind, corporate adventure challenge for Greater Victoria.  VITP's neighbours Camosun College, Glendale Gardens, the District of Saanich and the Pacific Institute of Sport Excellence all became land partners of the event offering a combined 100 acres.
Power To Play is a one-of-a-kind adventure race and the premier fundraiser for the Power To Be Wilderness School – a program that provides access to nature based adventure experiences to children and youth with special needs in BC.
Power To Play is an opportunity for corporate teams to challenge one another in the race and to experience some of the challenges the children and youth face in their outdoor adventure pursuits. Whether it is running through a mud pit, building a tent blindfolded or carrying sandbags you're guaranteed to have the adventure of a lifetime while helping a great cause!
On Sunday May 27, 2012 the outdoor adventure race attracted 35 of Victoria's corporate teams who competed in fun mind-bending and physical challenges designed to get racers invigorated, energized and muddy. Proudly sponsored by TD, the 2012 Power To Play Corporate Challenge raised an incredible $130,000 for 575 local youth and families.
This year marks the first ever Power to Play Corporate Challenge in Vancouver. On September 27, 2012, Stanley Park will welcome Power to Play in hopes of raising $125,000 to support Power To Be's delivery of award winning nature based programs. Want more information, click here: https://www.powertobe.ca/events/power-to-play-vancouver
Power to Be Mission
Power To Be provides dynamic outdoor education programs that enrich the health and quality of life of youth, adults and families facing significant life challenges.
Unique Outdoor Education Curriculum
We achieve this mission by providing a unique and inclusive year-round outdoor education curriculum that promotes physical heath and emotional well-being, advocates for accessibility, develops interpersonal and leadership skills, teaches environmental and social stewardship, offers peer mentorship and supports vocational opportunities.
Supporting Three Major Community Issues
Power To Be provides a unique integrated service that supports the long term needs for three major community issues:
families living with an individual who has a disability,
youth living with a life threatening illness,
and youth falling through the cracks in the school system.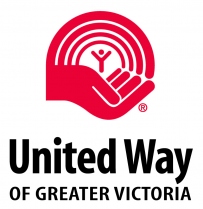 VITP has supported the United Way for many years and annually participates in the United Way Campaign to promote change and well being in our community. United Way's "Community Impact Mission" is to engage individuals to come together in collective action, and improve the lives of those in the community
The United Way focuses on three major issues that affect our community:
All that Kids can be– child and youth programs that prevent bullying, enhance self esteem and increase school success
Healthy people, Strong Communities– Programs that help individuals overcome isolation, mental health and addiction issues while building strong community connections
From Poverty to possibility– Programs to help individuals develop skills to move out of poverty and become self-sufficient
The United Way is a great way to help out and address some major issues in our community.  By giving through the United Way, you are able to donate to one or all of the impact areas as listed above.  The United Way will address these specific issues and find the best strategies to deal with them.
Why the United Way?
The United Way is a trusted and well-known charity. VITP has made the decision to work with The United way based on their history of involvement in the community and their ambition to help others. The United Way also provides a strong network of services, meaning they work with a multitude of charities to work together to tackle issues in our community. In addition, the United Way works to make sure any fiscal donations are dealt with in the more efficient manner that will have the most effect.
To get involved with donate to the United Way, or start your own workplace campaign visit the United Way's Greater Victoria webpage and their Facebook page